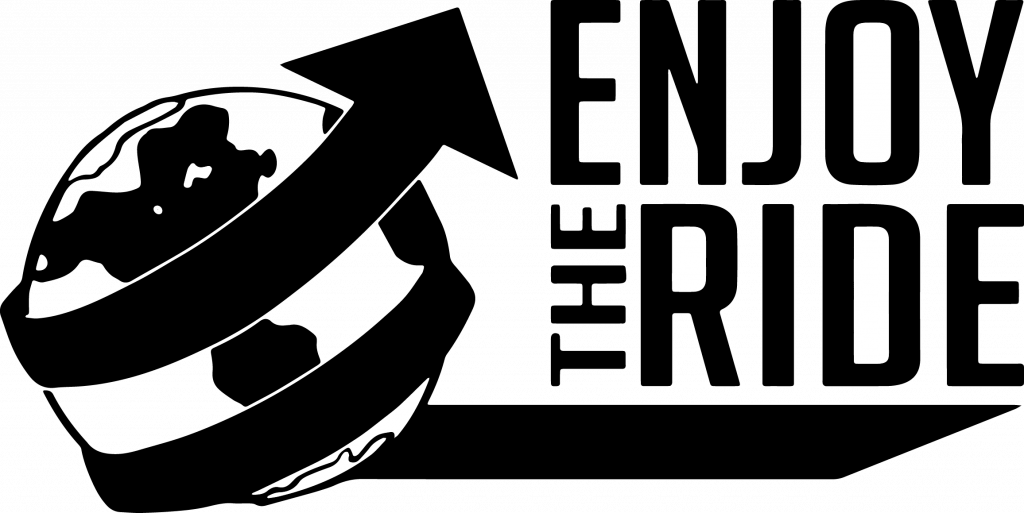 Although the Covid-19 situation there will be a symposium on the 24th of March! 
Sign up at https://forms.gle/8hDymjgoZK3hiGnG9
The symposium will be held online via "Hopin". The program layout mirrors that of lecture halls and business fairs in the online environment. You can "Hop" in, and out of talks or "mini" lectures as if you were strolling around a business fair or peeking into guest lectures or workshops.
The theme of this symposium is Enjoy the Ride.
This theme is a celebration of technical advancements in transport, packaging, distribution, and commuting. It ties together product life cycles and leaps in sustainable technology being implemented to make products all over the world not just better for the people living on it, but also for the globe itself.
Wondering what companies will attend the online symposium? You can read about each company down below. More companies will be added over the course of the following month. 
EDAG
At EDAG they are experts in the development of vehicles, production plants and the optimisation of processes. When it comes to automobile development, an OEM (Original Equipment Manufacturer) needs someone with a fully integrated approach to the question of mobility. With a passion for development. That's them: the acknowledged, independent engineering experts for the automotive industry.
As the leading technical development partner of the global automotive industry, they offer you the technical challenges of the future. Moreover, they offer you the opportunity to develop your full potential with the necessary tools and flexible working methods. But above all, they offer a culture of family, appreciation, respect and recognition in a safe and reliable working environment.
Benchmark
Benchmark offers their customers localized R&D(Research and development) services such as industrial design, electronics, mechanical and embedded software engineering, and fast prototyping. They have a broad field where they are working in including complex industrial, defense, commercial aerospace,  semiconductor capital equipment, and medical.
Benchmark tries to provide comprehensive solutions across the entire product lifecycle through their innovative technology and engineering design services, leveraging global supply chains and delivering world-class manufacturing services to their customers.
NAC
NAC (Netherlands aircraft company) is a company that develops aircrafts currently they are the Fokker 130 from bottom to top. They are trying to make the fokker 130 carrying 130 passengers the lightest in its class, have low noise and is suitable for high frequently operations

The Fokker 130 promises to become the benchmark for the market segment with Lowest fuel burn and Direct Operating Cost per seat and per tri, greenest aircraft with lowest CO2 emission and lowest interior and exterior noise levels and the weight advantage allows the installation of a light engine without compromising performance. 
Spyker
Spyker LTD is a manufacturer of highly exclusive hand-build super sports cars. In 1914 Spyker merged with the Dutch Aircraft Factory N.V. From that moment on the Spyker logo consisted of an aircraft propeller and a wire wheel. The axiom "Nulla tenaci invia est via" – for the tenacious no road is impassable – has held true for Spyker ever since.
The racing and aviation heritage of the early cars has been carried over to the contemporary Spykers, their design being heavily influenced by airplanes and aerodynamics. Their uncompromising engineering developed for racing. Hand-crafted in the same tradition as the earlier Spykers by the best craftsmen of our time using bespoke materials only. Built with passion for the most passionate drivers, for those discerning connoisseurs who do not just buy a car but have one built for them, to their exacting specifications. Benefiting from experience gained in the international race arena by entering basically standard Spykers in GT class events such as the 24 Hours of Le Mans, the ultimate endurance race challenge.
Spykers are the ultimate statement of individuality: a creation of timeless beauty in the form of a state of the art technology package with spectacular performance. Every Spyker is as much an individual as its discerning buyer.
 Batna aviation
Batna aviation is a company with over 40 years experience, Batna Aviation is a global company managing aircraft sales and marketing for airlines, leasing companies and asset managers. Batna has a dedicated team of professionals that have experience working for manufacturers, airlines, Lessors, MRO centres and financial organisations.
Batna specialises in transactions of Commercial aircraft of all sizes. Their team can assist in providing full start up support from initiation to full airline operations to successfully achieve operating revenues. 
Services include Acquisition of New or Pre-owned Aircraft of any size, Remarketing, Asset / Lease management, ACMI services, Full Maintenance services, Aircraft Evaluation, Short term and Long term Managed Storage of Aircraft and all full consulting services such as: Aircraft Fleet selection, Price Valuations, Risk Planning, Airline Business Model development and Aircraft Financing
ProRail
The sixth company is ProRail, ProRail is a government task organization responsible for the railnet of the Netherlands. They are part of the NS Railinfratrust and work day and night to ensure that travelers and goods arrive at their destination safely and on time.They do this together with carriers. They also work together with recognized railway contractors such as NS, DB, Qbizz, Arriva, and Keolis.
ProRail does Track maintenance, Track renewal, Capacity distribution, Coordination of train traffic, Incident prevention and report, Soil survey, Green management & Rail freight transport. Designing and maintaining the rails with the performance of each individual contractor in mind. Heavy logistics and management are part of their day-to-day operations. They also design and maintain the stations along the impressive 7000km stretch of rails. 
ProRail wants to run more trains, safely and with less disruption. Now and in the future. They always do this with the utmost attention to detail and with a clever eye on environmental and societal impact.
Most recently, they have been designing sound panels to keep the trains quieter in higher density neighbourhoods and installing fibre-optic cabling to get better data transfer between the sensors on the tracks. 
To the symposium are also coming some student teams
SolarCar
Our world needs more sustainable transport and new technologies. The SolarCar team develops the most efficient solar car because they believe there needs to be a change and that they can be the change.
The solar car entails innovative technology that can also be applied to other industries and products. Let's innovate and create a change together!
Racing 3.000km through the hot Australian desert and going through thick and thin with an ambitious team to win this 5-day Bridgestone World Solar Challenge. That is what Solar Team Twente does to set a sign for sustainable transport and innovation in the mobility sector.
SolarBoat
Solar Boat Twente encourages environmental awareness by the application of renewable energy in the maritime sector. The coming year a multidisciplinary team of dedicated and enthusiastic students of the University of Twente will focus on building a reliable solar boat. By pushing the limits of technological innovation, the team embraces a great challenge: designing and building the motorboat of tomorrow. The goal is to race for a podium position in the Solar Sport One competition in 2021.
Solar Boat Twente uses high-tech solutions for the world of tomorrow. They believe in innovation and look for excellence by taking nothing for granted. Solar Boat Twente takes the usage of solar technology to the next level and contributes to the future of mobility.
They will participate in the Monaco Solar Boat Challenge 2021 and the Dutch Solar Challenge 2021.
Superbike
Electric Superbike Twente is a student racing team designing and building a fully electric motorcycle from scratch. Every year a new team of students with fresh ideas takes over, eager to continue the mission of showcasing the excitement and fun of sustainable mobility!
To preserve the world of racing for future generations the team has set the goal to achieve MotoGP lap times with a fully electric superbike by 2022.
GreenTeam
Green Team Twente is a team consisting of eighteen enthusiastic students from the University of Twente and Saxion University of Applied Sciences who work together to build the most efficient and sustainable hydrogen car. As current world champions, they show that Dutch students are at the top in the field of development and application of green energy. Also this year they built one of the most fuel-efficient cars in the world.
Hydrogen cars are not too common yet. That is precisely why the students find it important to show what the possibilities are. The green car is the latest version of the hydrogen cars that the team has made. 
The planning of the symposium will be available in a couple of days.
Are you interested to hear stories from those companies and student teams? Develop the factory and production line necessary for products?  Do you share our desire for mobility and the improvement thereof?
Then visit them at the symposium! You can sign up at https://forms.gle/8hDymjgoZK3hiGnG9