IDE Business Fair 2020
On the 16th of December the IDE Business Fair 2020 will take place. Due to Covid-19, the fair will take place online, but it will be just as interesting and fun as in real life! Below you can find more information about the companies that are attending. The fair will take place online with a program called hopin. With this program you can talk to companies through virtual stands. There is also a speed date moment at which you will be randomly assigned to a company and have a few minutes to talk to them and get to know each other. If you are interested, make sure to sign up via this link: https://hopin.com/events/ide-business-fair. If you visit the event, you will receive a coupon for a free subway sandwich!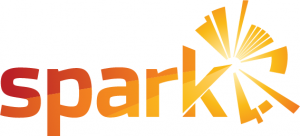 Spark Design
Every idea deserves to be cherished with knowledge and skill to get the best chance of succeeding. At Spark, we have been doing this for more than 25 years. By embracing every idea without hijacking it. By testing with prototypes early in the process and this way giving the idea literally shape.
By occasionally slowing down or being obstructive when ambition and feasibility lose sight of each other. But above all, we do this by giving every idea the best of our multidisciplinary product development, design and strategy services.
An internship with us means a lot of responsibility and freedom, your own workplace in the studio and 30 colleagues with a passion for design. Together we determine what you will do with us: brainstorming, devising concepts, Solidworks or jobs in the workshop.

Hike One
We are Hike One, a leading digital design agency. A playful and talented team consisting of over 60 design specialists operating from Amsterdam, Rotterdam, and Eindhoven. Constantly figuring out how to do things better. And faster, cooler, and easier.
We design digital products: user interfaces for physical products, as well as mobile apps and websites. It's likely you have already run into us…
We are an agency of specialists. It keeps us flexible, so we can collaborate with technical partners that are the best fit for your challenge. With our proven design methods, we have been helping clients in every possible industry (from banking and healthcare to shipping and horticulture) since 2008.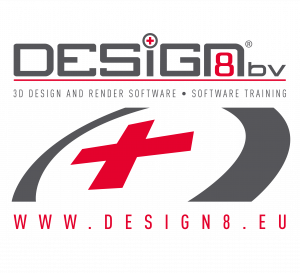 Design8
Design8 is a Dutch-based distributor for Design and Visualization Software in the Benelux. Design8 has over 20 years experience in selling, training and supporting 3D CAD software for Designers on both macOS and Windows.
At Design8, we support our end users and resellers with the customer in mind.
Most interesting for Industrial Designers is our Simulation-Driven Design software suite: Altair Inspire. Altair Inspire is the most intuitive and versatile topology optimization & design software suite. See it as a concept generator that delivers 3D optimized shapes as a starting point for your design of a lighter, stiffer and better-looking product. We say: by using Altair Inspire you start with the solution!
Students get a 1 year free license of Altair Inspire. Come and see us, we'll tell you how.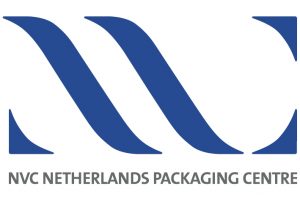 NVC
NVC Netherlands Packaging Centre (NVC) was established in 1953 to stimulate the knowledge and
expertise in packaging. Since then, NVC evolved into an association with over 500 member
companies worldwide. The packing-filling (FMCG) industry, packaging manufacturers, retailers,
manufacturers of packaging machines, wholesalers, recyclers, designers, even a number of financial
institutions: they all are members of the large and vital NVC business family. The NVC innovation
projects (like ΦΠΙ on Pharmaceutical Packaging Innovation and DIU on Design for Intended Use),
information services (i.a. the monthly global NVC Members-only Update MOU and MERGE
addressing the environmental legislation and regulations worldwide) and education programme (i.a.
the Live Online NVC Workshop Sustainable Inovation in Packaging and the NVC Course Programme in
Packaging) stimulate the continuous improvement of packaging worldwide.

Carrierebus
De Carrièrebus (CareerBus) helps students and young professionals who are in their job market
orientation phase. Do you need personal career advice or do you have a specific question? De
Carrièrebus can help you independently with checking your CV, writing an application letter,
preparing for your application and finding a suitable career opportunity and the employer that suits
you best! In addition, De Carrièrebus advises on possible study opportunities and how to best profile
yourself on the labor market.
Free customized cv-check
You can read a lot about the best way to create your CV. Ultimately, the best way is the way you like
it yourself. Your CV is your own business card. For this reason, De Carrièrebus offers you the
opportunity to have your cv checked fully customized. Recruiters with extensive practical experience
look at your own wishes and the way you like to profile yourself in the job market,
and also give
practical tips to make your CV even more effective. The purpose of the CV is that it represents you
well and helps you get to the table with the employer you like!

Novel-T
We help new companies to emerge, and existing companies to innovate.
Do you have an innovative idea and do you want to get started? We open up our resources for you to validate, develop and grow your startup idea. Get inspiration, mentoring and coaching via our experts and experienced business developers. Since we are a non-profit, you won't have any costs or equity loss. We are the most entrepreneurial university ecosystem in the Netherlands and facilitate innovation and startups for more than 35 years. What are you waiting for? Join the START Bootcamp to get the basic insights of building an idea into a business in just one day. Or apply for the START Program, that is consisting of a validation sprint for dedicated student entrepreneurs in different sessions over two months. So, are you ready to START?