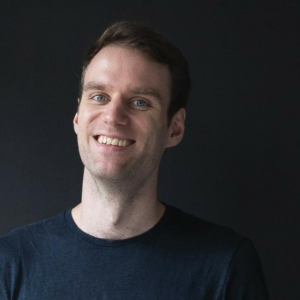 Tim van der Heide started his study Industrial Design at the University of Twente in 2008 and finished in 2012. Tim was a member of Daedalus while studying. However, he was not an active member and did not participate in any committees. A year later, he began his Industrial Design master at the Technical University of Eindhoven where he graduated in 2014. For the last years he has worked in Shanghai as Design Technologist for a small design studio and eventually  at frog Design as Design Technologist in their Shanghai studio. After four and a half years living in China he moved back to the Netherlands in September 2020 to settle down in his own country.
Design Technologists mostly focus on the more technical aspect of the design process. An example of this is the production of prototypes and researching which technologies the client is already using in order to build an improved solution upon that.
For his bachelor assignment, Tim did a project together with Jaël Loermans (also an ID student) where they traveled all the way to Jayapura in Indonesia. The university was running a project in this location about solar energy on the roof of the local city hall. A new system was developed for photovoltaic (PV) solar energy on the Indonesian island of Papua. Due to Indonesia's growth and rising prosperity, the demand for stable electricity has also increased and solar energy provided an answer. Their job was to design an informative installation for this new system. The project sadly ended earlier due to the fact that it was politically unstable around that time. All in all, it was a really good introduction to Indonesia and Asia overall. The following article might give a bit of context on what the bigger project was all about: https://www.utwente.nl/en/news/2014/5/340963/ut-involved-in-solar-energy-in-indonesia
Looking back at his study time in Enschede and Eindhoven, Tim sees that there are clear differences in how the study programmes are structured. Enschede has a more traditional way of following courses, whereas Eindhoven did not have set courses or exams. Everything in Eindhoven was left to be filled in by the student themselves. Having attended both universities gave him a good basis of technical courses and the design process in the overall discipline.
The nicest aspect of Industrial Design is for Tim the variety of courses and people who appealed to the study. There are a lot of technical courses, but there are also lots of ways to be creative. Tim thinks that this diversity is very important for a designer, to not only have course specific knowledge but also the ability to adapt to other disciplines.
During his masters, Tim had the chance to go back to Asia for his study. This time it was a project in the city of Taicang, close to Shanghai. Here he and his fellow students noticed how big the expat life actually is and that life as a foreigner is pretty decent. After this trip, Tim set the goal to find a job in Shanghai after he graduated.
After graduating, Tim applied for a job at a newly established design agency (Beach Creative) in Shanghai. They helped him with all the procedures like getting a visa and then he moved to China. Here he worked for three years at Beach Creative, where he worked on several diverse projects. From developing a candy floss machine to a telescope for children.
Now he is working for about a year for frog, a way bigger and international design consultancy. The work is a bit less "hands-on", but it is amazing to work with big Chinese and international brands. The nice thing about a design consultancy is that the work is really diverse. Every project you design something for a completely different product and target group. His first project was for example a product for a make-up company, and Tim is currently doing a project for a car manufacturer.
Working and living in a different country is always difficult. What Tim really helped was that Shanghai is an international city. A lot of people say that Shanghai is the light variant of China, because it is so much different when compared to the rest of the country. You can live exactly the way you want. You can practise your Chinese with your Chinese neighbour and after that have a beer with people from all around the world. This made the step of moving to the other side of the world a lot easier.
His first year on the job felt a bit like being a first year student in a new study programme. A new city, a new job, new colleagues, but mostly the people around you who are open to meeting new people. This made the life of a foreigner living in a city like Shanghai really interesting. Almost no one is originally from Shanghai and this causes everyone to be a lot more open and make friends easier.
The most important thing Tim learned while studying Industrial Design is the big variation of courses. There are of course mechanical engineers, programmers, psychologists or artists, but what Industrial Design Engineering gives you, is that you can combine all these practises together. With certain basic knowledge you learn to understand others and to search if you need to learn something new. This grey, or better said colourful area, could lead to the feeling of thinking that you are not fantastic in everything. That's why he thinks it is really important to discover what you find important.
What really helped Tim, is that besides his study, he was always building things. For example a drone, working with an Arduino, or his 3D printer gave him the chance to apply the theory he learned during his study. Besides learning a lot from these hobbies, it also helped a lot when applying for jobs to prove his practical skills.